Annalise.ai has experienced rapid growth in the past year, with a whopping 20 roles currently open. Its technology is taking the pressure off radiologists who are under time constraints to make potentially life-altering decisions. With the help of Annalise.ai, medical professionals can benefit from a second set of AI-powered eyes to make the right decisions in critical moments.
Annalise.ai hit the market with incredible success. The first product Annalise CXR launched in 2021 and, as one of the world's most comprehensive decision-support AI tools for chest X-ray, is on track for widespread adoption in the UK and US. Just one year later, Annalise.ai launched CTB, a decision-support software solution for non-contrast CT brain studies. With the ability to identify 130 imaging findings, the software is already assisting radiologists to make faster & more accurate decisions when every second counts.
At Harrison, we've been exceptionally fortunate to have worked alongside Annalise.ai, helping them rapidly enter multiple health-tech products into the global market.
About Lakshmi
Lakshmi Gudapakkam joined Annalise.ai in July 2022, and has since been pivotal in taking the Annalise technology to market globally.
He brings a wealth of HealthTech expertise to Annalise.ai, having served in senior global technology and business leadership roles over the past 20 years. Prior to joining, Lakshmi worked at GE Healthcare and Philips Healthcare in Cardiology Imaging, Radiology Imaging as well as Healthcare Informatics.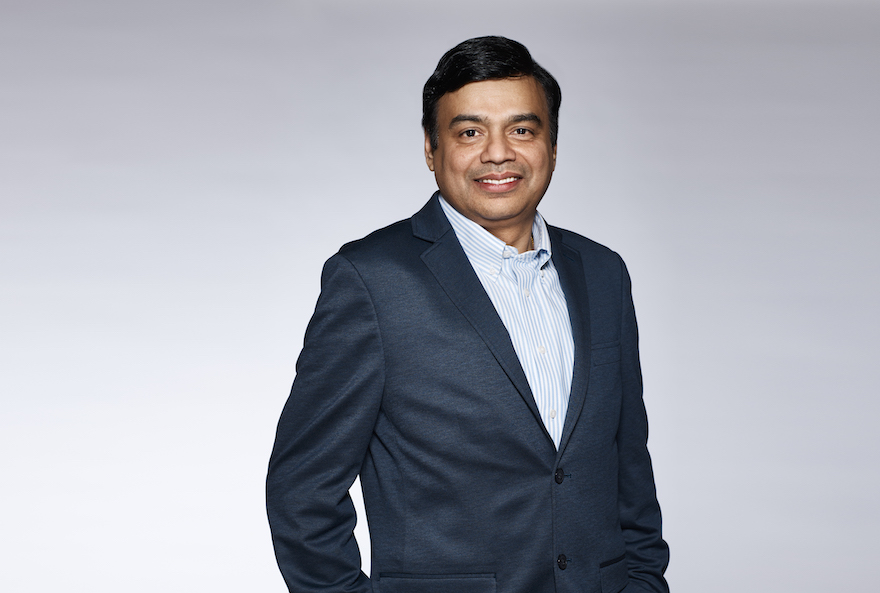 Across his career, Lakshmi has dealt closely with both technologists and clinical experts in radiology and imaging, providing a broad network and business acumen to help translate complex technologies into specialist healthcare solutions.
Meet Lakshmi
Hi Lakshmi, thanks for joining us. What a year Annalise.ai has had! Can you run us through some of the highlights?
Getting to know the people behind Annalise.ai has been a major one. I've been so impressed with the incredible talent that we have in the organisation, not only in terms of academic and business talent but also on a personal level. The enthusiasm and commitment the team have in ensuring the work we do raises the standard of healthcare for millions of patients is wonderful to see. 
It has also been a privilege to see the products in the market and receive such positive reviews. I've worked in lots of different markets since joining Annalise.ai (the US, UK, Australia, Japan, India and more). It's been very exciting to see the product in use across these countries and meet the people who use and love our product.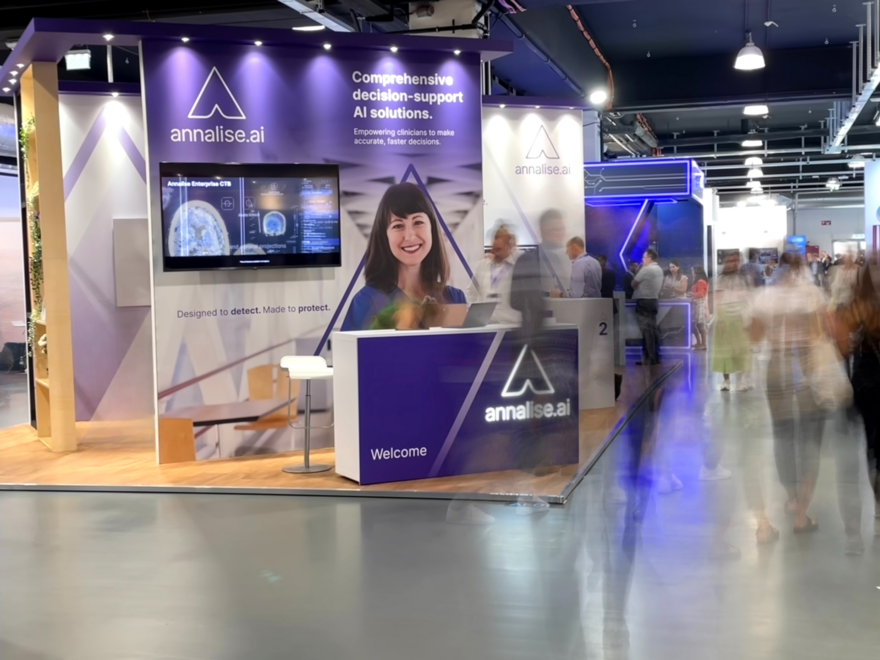 Those using our solutions have given great reviews, saying it helps patient care tenfold. Our AI technology is changing how we diagnose illnesses, and saving lives. That, for me, is always the biggest highlight.
Amazing. And what's your favourite thing about working in healthtech?
The best thing about healthtech is that you're impacting people around you in a positive way. It could be your parents, it could be your friends, it could be your children. 
Knowing that our work helps real people is very inspiring. There is still a huge problem with access to technology in developing countries, and healthtech can democratise access to life saving tools.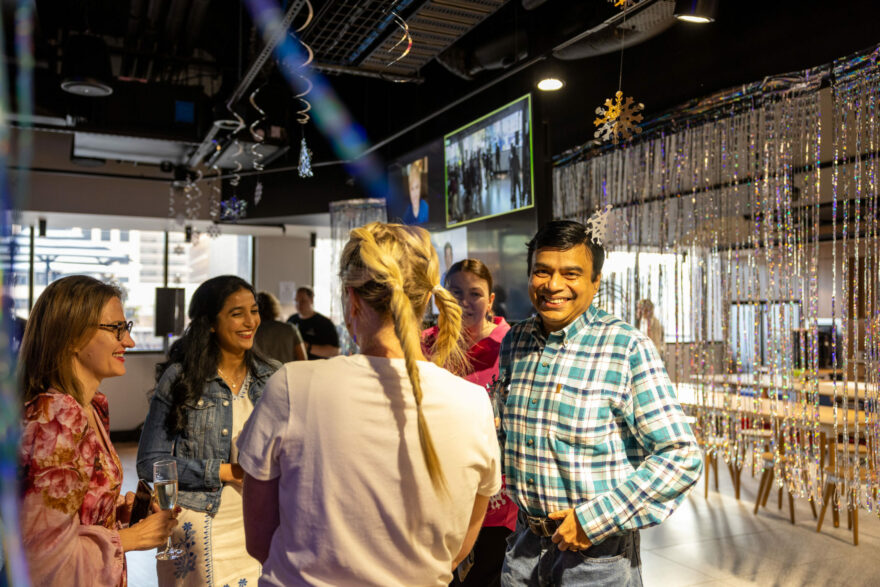 And how did you get to this point? 
I began my career working in healthcare – in imaging. I started off in the technology side and then grew into business leadership roles over time. I worked my way up to overseeing marketing, product launches, customer delivery, project management and a lot more.
I also worked in diagnostics before seeing the opportunity at Annalise.ai.  I'd had a lot of exposure to healthcare technology, but the potential I saw in what Annalise.ai could achieve really excited me. 
Why has Annalise.ai been so successful?
I can split this answer into 3 parts:
Our products are a huge differentiator – they're unlike any other products in this space. 

The company mission, to make health equity a reality, and the product really marry up. The product is very high quality and is already democratising healthcare and improving patient outcomes.

The people who Annalise.ai has attracted. These people are very special, high energy, high commitment individuals.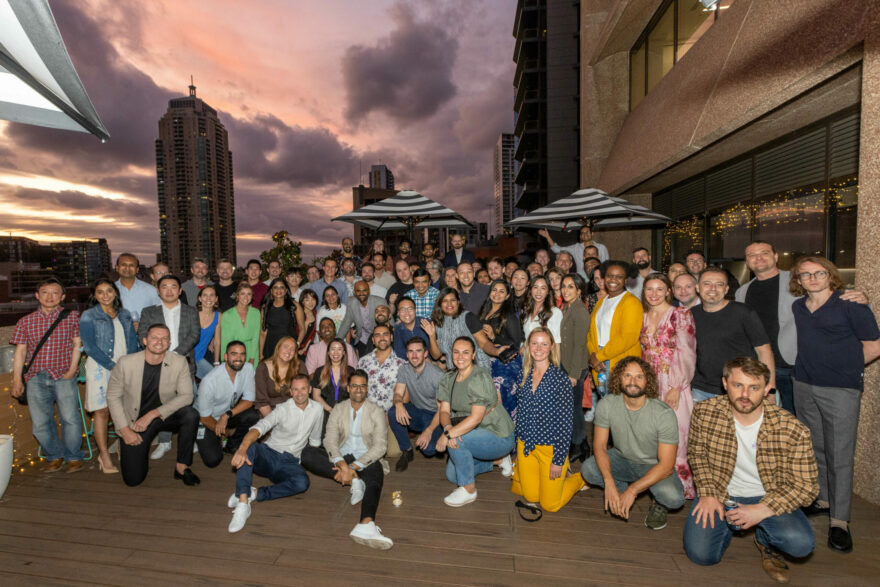 What's next for Annalise.ai?

Scaling up. We were a startup and have rapidly grown into an SME making a global impact. To keep our growth going, we need to scale up in terms of new products and new markets. But our scale up will also mean increasing our impact across different mediums in healthcare and across different care settings.

We're hoping to build the team in Australia and beyond. We're becoming a proudly Australian, global business. I'm particularly excited about our recent expansion into India. Not only does it allow us to engage with the incredibly strong healthtech talent that already exists, but it will enable us to further strengthen our organisational capability. It's also really close to my heart as our base will be in Chennai – which happens to be where I grew up. 
Working with great people across the globe definitely helps. How do you attract the right talent?
I always tell people about our vision, making sure the enthusiasm comes across. What we're doing is very exciting and attracting the right people is just about sharing that mission.
You don't find that many companies who balance a purposeful and inspiring mission, a brilliant team, a product that is differentiating and customers who have used the product and love it.
We have all of that and we're on an amazing journey, so the company sells itself.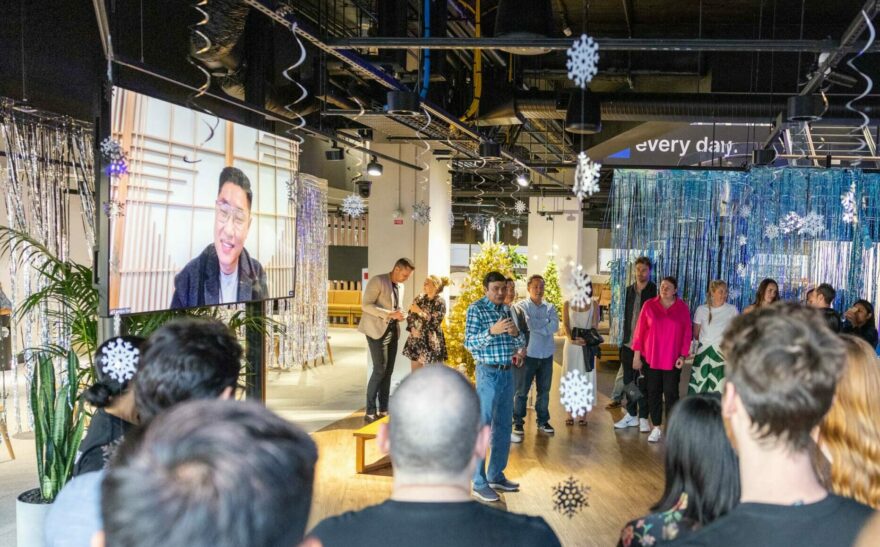 What is your leadership philosophy?
Getting people rallied round a unified mission that's greater than themselves, their team and even the company. For us at Annalise, it's democratising healthcare, so that our AI technology can improve health outcomes and ultimately save lives across the globe.
And finally, what drives your work?
Making an impact on people's lives.
Join us
Harrison.ai is a fast-growing business that's revolutionising healthcare. Across our family of ventures we're always on the lookout for the best people, from a variety of backgrounds, to work with us. If you feel aligned to our mission to build the world's most comprehensive AI clinical decision-making solutions, head to our careers page to check out our open roles.