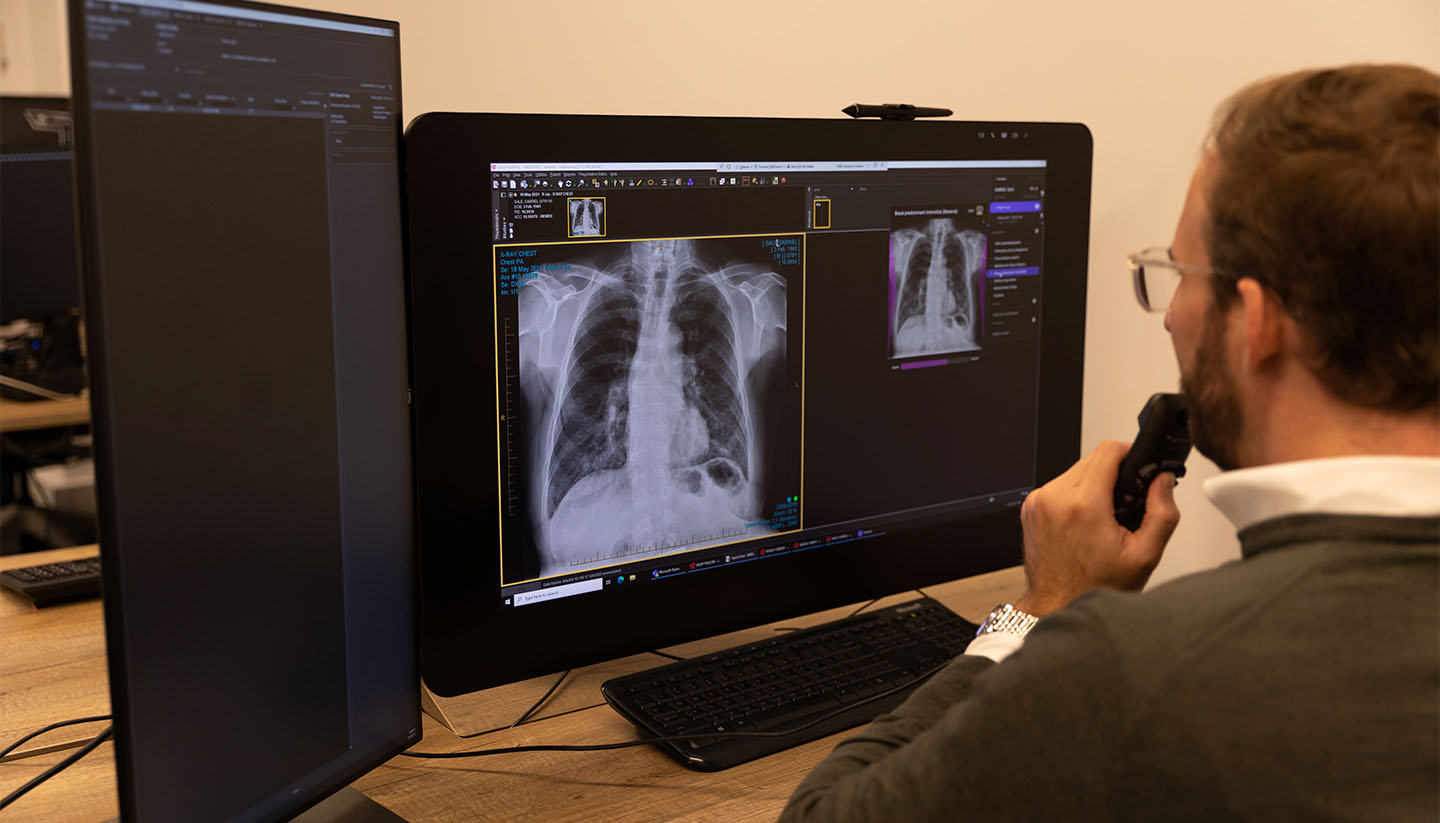 Introducing annalise.ai Diagnostic imaging AI
Date created: 2019
Vertical: Medical imaging/radiology
Partnership with: I-MED Radiology Network
Status: active, company and products in-market
annalise.ai by numbers
Regions in use; UK & Australia
Countries approved for regulatory clinical use
# patients impacted per month
Company overview
annalise.ai's pioneering blend of clinical thinking and technological capabilities support radiologists in improving both, taking pressure off clinicians while creating meaningful change in diagnostics.
annalise.ai fuses the highest quality imaging data with the very best in computer science to produce comprehensive AI clinical decision support solutions. Annalise CXR is the world's most comprehensive AI clinical decision-support chest x-ray solution on the market.
Our patient-first approach is proudly clinician-led and comes from a deep understanding of the challenges faced in medical imaging. AI provides clinicians with a second set of eyes, allowing them to detect with confidence and drive better health outcomes for all patients.
Annalise CXR
Intended to assist clinicians with the interpretation of radiological imaging studies, Annalise CXR is annalise.ai's first Comprehensive AI Solution (CAS) to market.
The clinical decision-support solution detects 124 findings, assisting clinicians to diagnose with confidence. The solution seamlessly integrates with regular workflows, highlighting findings on chest-x-rays for review by the radiologist. 
Read about our recent peer-reviewed study in The Lancet Digital Health.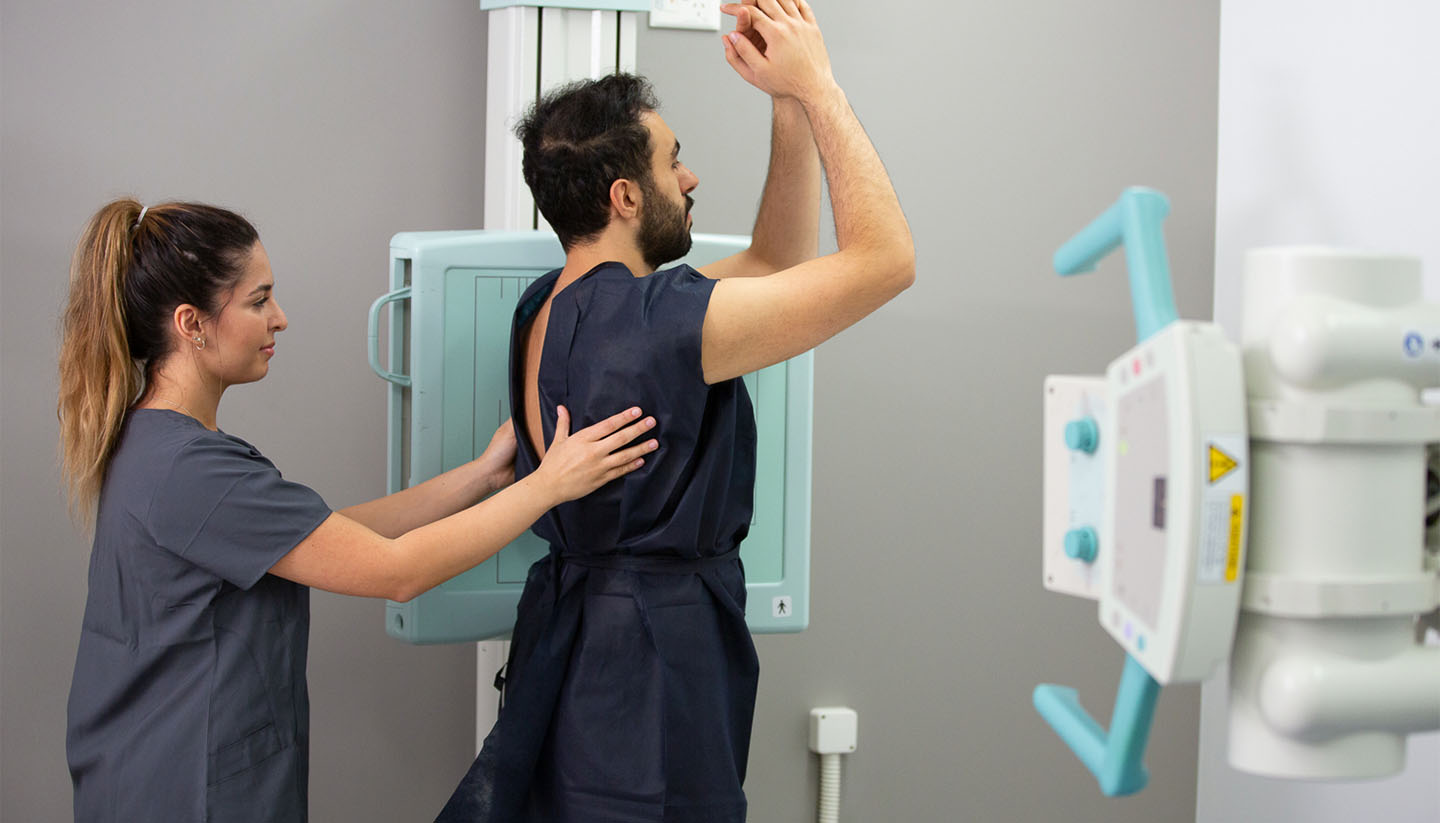 Annalise CXR in focus
Analysing up to three images per study including frontal and lateral images, Annalise CXR correlates findings across multiple views.
Built by clinicians who understand the importance of avoiding disruptions to the workflow, Annalise CXR's customisable UI integrates seamlessly into PACS and RIS.
The confidence bar displays the likelihood of the finding and uncertainty of the AI model assisting clinicians to interpret with confidence.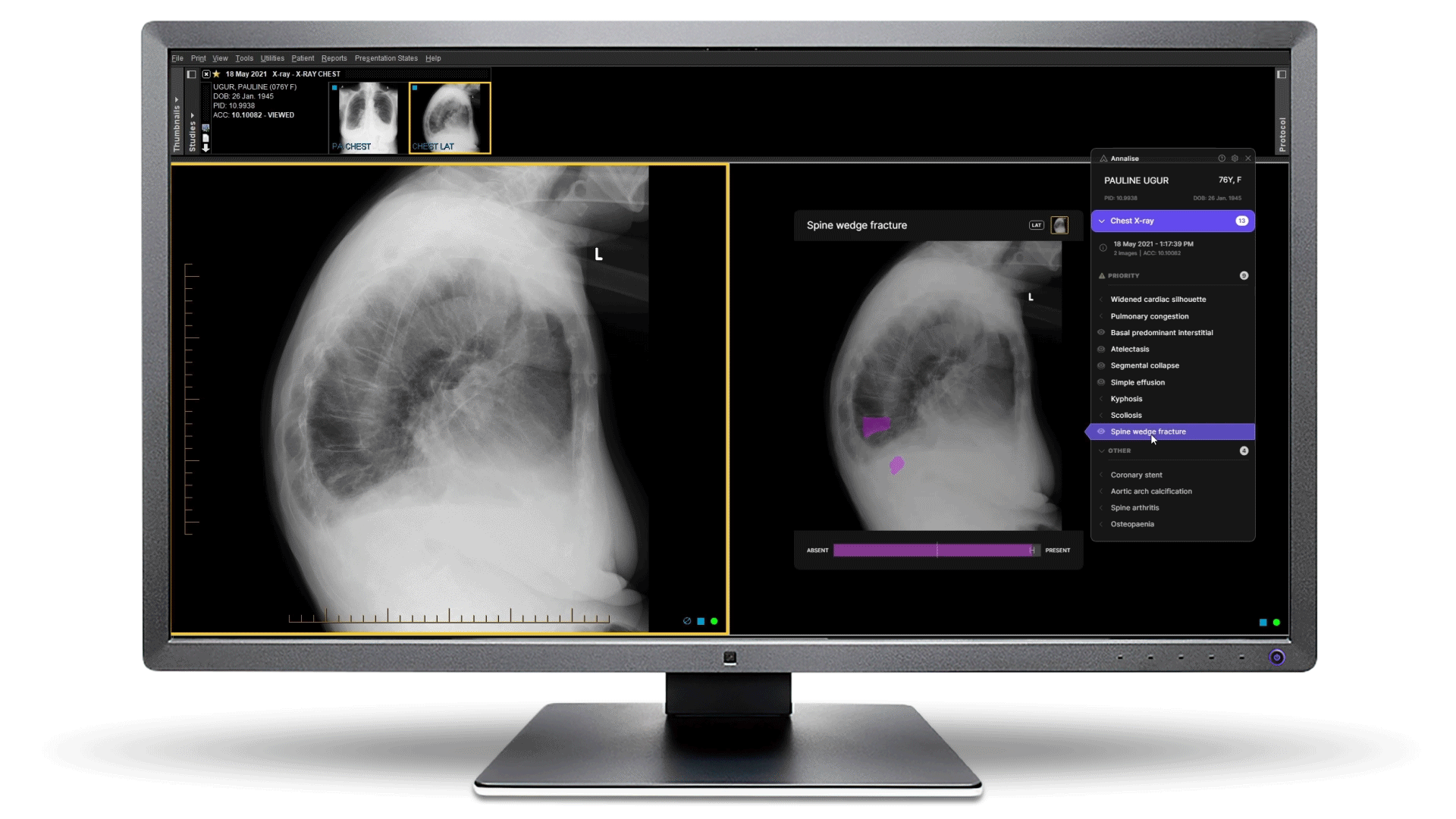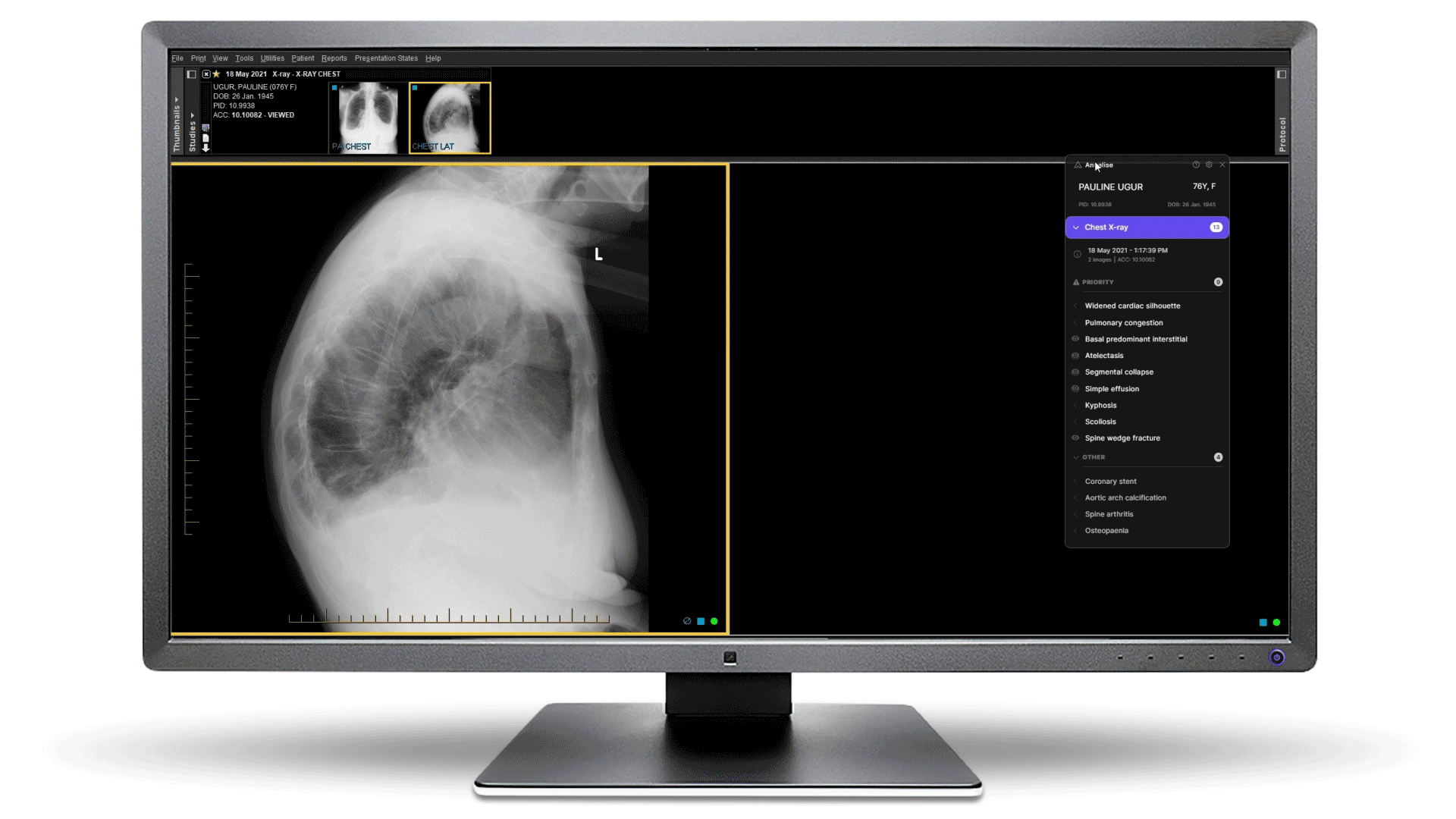 AI model development process
The development of the breadth and depth of Annalise CXR's ontology tree was a clinically driven process, intended to select a comprehensive list of findings that would be most clinically necessary and helpful to clinicians.
Annalise CXR's AI algorithm was trained on over 750,000 studies. Chest x-rays were sourced from broad datasets from three continents, including CXR machine equipment and manufacturers, departmental and portable imaging, patient demographics, and inpatient and outpatient groups.
Annalise CXR was trained and validated on datasets hand-labelled by a group of 148 radiologists. Each case in the validation study was reviewed by three thoracic subspecialist radiologists.