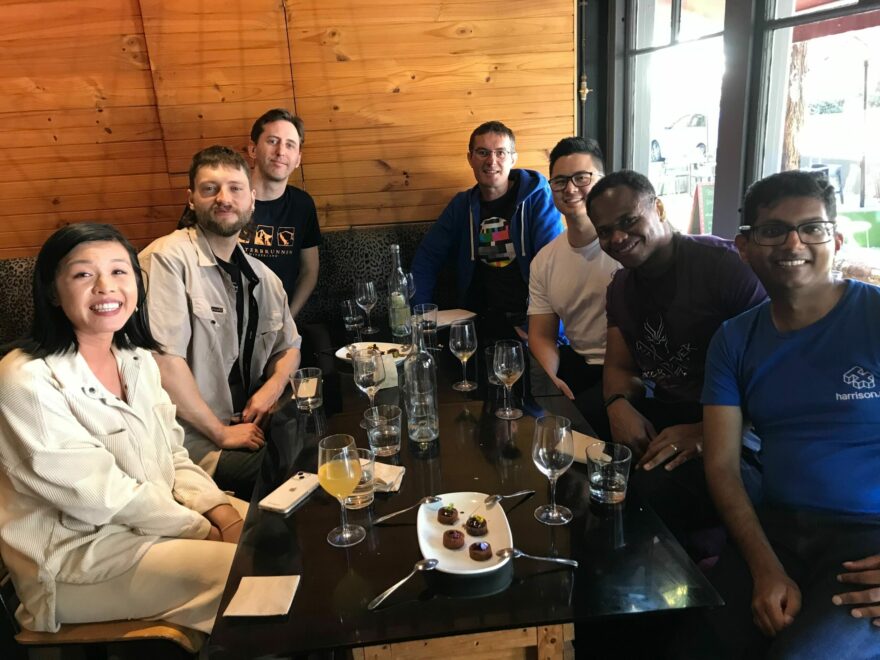 Charlene Leong did a little bit of everything prior to landing in the medtech world. From stints in ML R&D, cloud engineering consulting, contracting to small startups and beyond, the talented machine learning engineer has tested and grown her skills over numerous environments, domains, veritcals and tech stacks, lending her expertise to several important projects along the way.
She did not, however, have healthcare experience prior to joining the Harrison team—a concern that left her with some reservations when she initially joined the team (quite understandably!).
Fortunately, that minor quibble didn't prevent her from joining the team. As she said, her interest in "truly building AI to solve problems in our world today" and "driving the 4th industrial revolution" in an "ecosystem that is undergoing a cultural transformation" ultimately drove her to accept the offer.
"It seems the ecosystem is undergoing a cultural transformation in order to meet the demands of the emerging world," she said: a reference to the health, cultural, and technological changes need to usher in the new wave of automation the world is currently undergoing. 
The need drove Charlene to accept the offer from Harrison.ai. And it didn't take long for her workplace to spark a major revelation: If you've got the skills, experience, and drive to thrive in a fast-paced technology environment, it's an amazing place to grow your career–with a mission that provides our people an even greater sense of purpose and motivation.
Recapping Charlene's first 100 days at Harrison
As she delved into her first days helping Harrison and its partners build medtech AI tools (and, by proxy, better patient outcomes), another realization dawned on Charlene.
In short, she said, Harrison is by far "the most health-conscious organization I've ever worked for," with a dual focus on both the physical and mental sides of employee wellbeing in the workplace.  
We're pleased to confirm the compliment tracks with our standards. You can't be a leading healthtech company if you don't have the health of your people and a good work-life balance at the front of your mind. Our flexible working hours, employee benefits, and basic mission come with a direct focus on wellbeing in the workplace.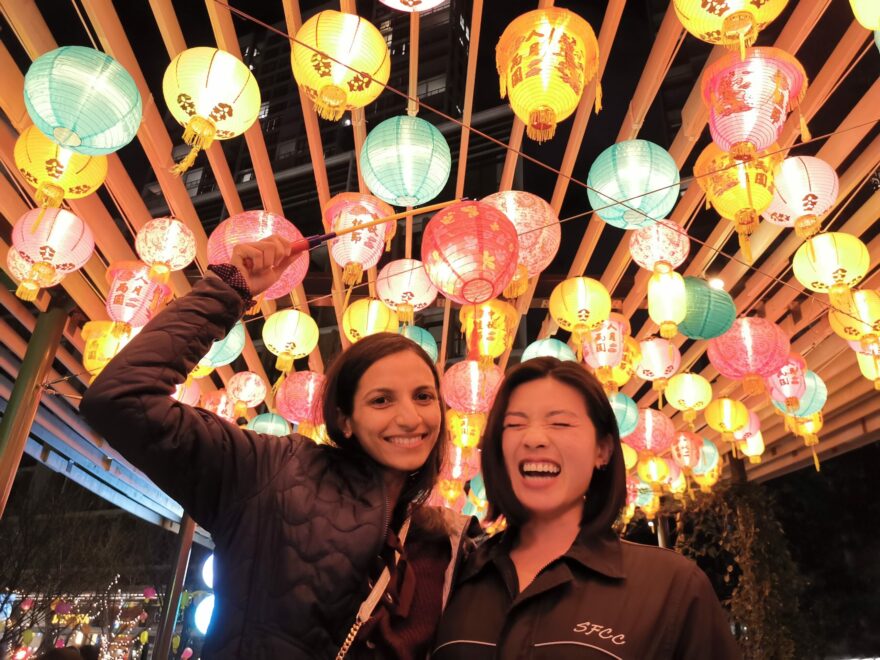 But the differences didn't stop there. Building world-class applied AI tools for the healthcare community requires a diverse collection of skills. And by her own account, Charlene says the sheer cross-functionality of the team she works with is a real differentiator in terms of job quality.
"There's a lot of clinical knowledge that comes into play," she said. "Then the ML. Then there's also regulation," each requiring different skills to effectively manage. Employees in data engineering, software engineering, MLOPs (connected to Charlene's role), and numerous others all must bring a consistent level of performance to their individual roles as well, with Harrison.ai bridging the huge variety of skills our people bring to their projects.
Professional growth opportunities for machine learning experts
In landing at Harrison, Charlene found a workplace that allows her to lean on her past experiences and pick up new skills that will help later in her career. For example, she said she was immediately familiar with the tools at her disposal but found that "domain knowledge was a larger learning curve."  
In specific, Charlene's main project is helping the the pathology venture review large—often tens of gigabytes—pathology images to aid the system (and the professionals who use it) in detecting potential adverse health outcomes, such as cancer.
"Pathologists can train for up to 12 years to become specialized in their given field," she said. "That's part of why the world needs what we're building. We can't train them fast enough, and there's a huge shortage."
Merging her expertise with the domain knowledge necessary to thrive has been a "really interesting technical challenge," she said. And the health outcomes her work ultimately helps effect are a big motivator to keep learning and doing her best. One of Harrison's biggest strengths as an employer and business in venture partnerships is our ability to bring these diverse skillsets together in a cross-functional, but also highly cross-productive way.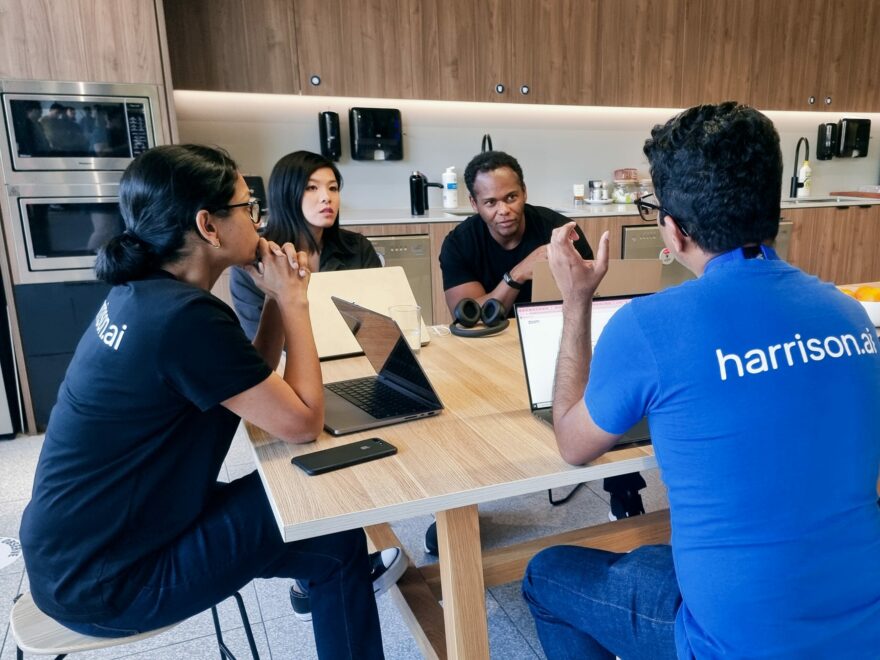 "You're surrounded by really interesting problems to solve every day," Charlene said. "And beyond that, you get exposure building end-to-end systems."
Not every company is in a position to provide that level of exposure and continual problem-solving, a strength Charlene herself noted in our interview. In Harrison.ai's case, however, she found an employer with "the need to build ML models and systems from scratch," thanks in large part to the complexity of the clinical domain. 
"The joint venture partnership model the company offers, where partnering with clinical partners allows for integrations with distributors–but also enables access to data and clinical product feedback–would be very difficult to achieve somewhere else," she said. 
"There's also room to move between building external products and integrations vs. internal product, which may also be a rare opportunity to find at such a young yet mature company," she added.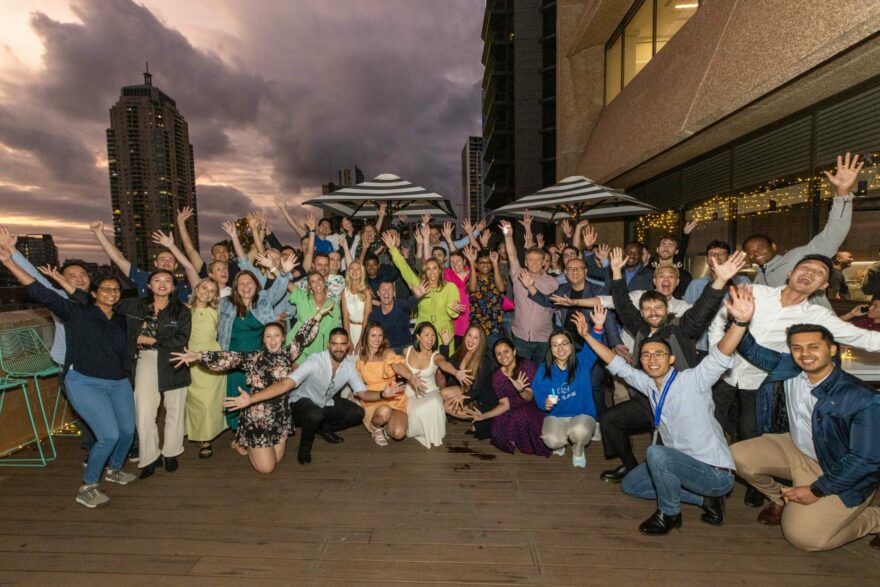 What makes working at Harrison.ai different?
Charlene knows startups. She's helped the newest of the new develop their machine learning programs, and her early career at Harrison has already shown a lot of differences:
A chance to achieve great outcomes with a truly cross-functional team

. Charlene gets to wear the machine learning hat and focus on it directly, not juggle numerous roles and responsibilities.

True opportunity for growth in a truly growth-minded environment.

Charlene said the chances for advancement here are enticing and yet another reason she is happy with her decision to join the team.

A far greater focus on mental health and work-life balance

, with a good mix of crunchtime and downtime.
"There are a lot of really interesting challenges, and you get a lot of great insight in how to solve them," Charlene said. "You will probably learn a lot faster here than you would anywhere—there's a huge culture of support."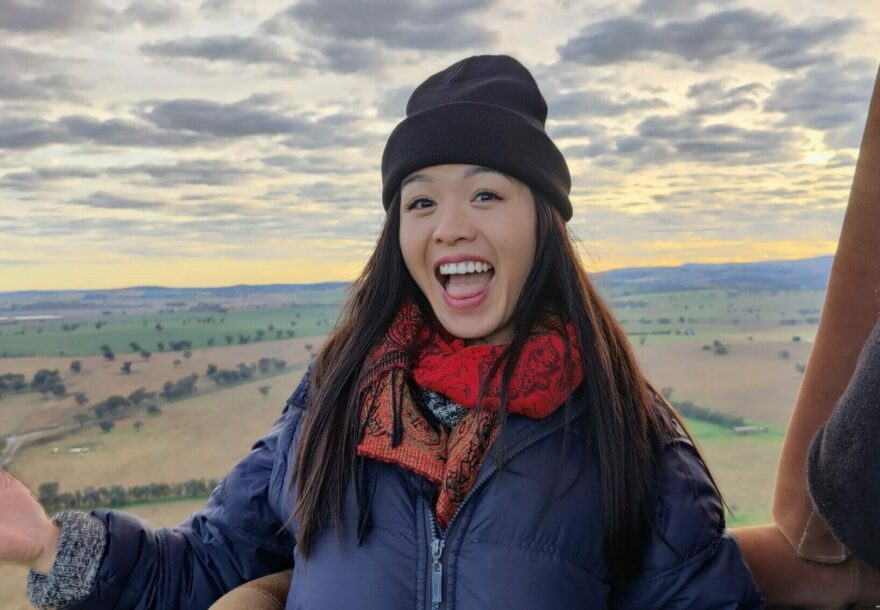 The same culture of support allows Charlene to approach her innovative, medtech startup work with a greater degree of risk tolerance, she said: "It's a startup, but with the maturity of an enterprise." The high level of organizational thinking allows her to invest herself more thoroughly in her work.
"That's not present in every startup environment," she added.
Harrison's cultural approach shined through numerous times in our interview process with Charlene. Outside of work, routine lunches with the team's "Fun Lunch Club" and other in-person events give her a great chance to connect with her teammates and leadership from the venture side.
"The socio-technical-clinical landscape is one of the most diverse and interesting I've ever worked in," she said, citing the nature of the technology and the team building it. "Having clinical and patient outcomes as a core driver really shapes everyone to have a growth mindset–that makes it a wonderful foundation to do great work." 
Come work with Harrison.ai
There are plenty more positives to working in a medtech startup environment that offers such culture, stability, and room for growth. If you're ready to make the next steps in your career with a mission that actually improves lives for the better, reach out — we're growing, and we'd love to talk about your experiences.