Employee wellbeing is at the forefront when we talk about work-life and culture. Especially, post-COVID. The pandemic was stressful for many of us with job insecurity, health risks, and adjustments to remote and hybrid work. Many of us continue to feel the ongoing ripple effects on our mental health and wellbeing.
Another pandemic effect was a much more heightened awareness of our priorities, health and happiness; the concept of workplace wellbeing has never been more pertinent.
Research by the World Health Organisation (WHO) indicates that the work environment can significantly impact our health and wellbeing. According to Work Safe Queensland, 'Research shows work health and wellbeing are closely linked to productivity, risk of injury, business costs and return to work.' 
The Future Workplace 2021 HR Sentiment survey found that 68% of HR leaders believe that employee wellbeing is a top priority. But, even though we have this knowledge, it appears that up to 76% of employees experience burnout due to various work-related issues. In turn, this leads to low productivity and higher staff turnover rates.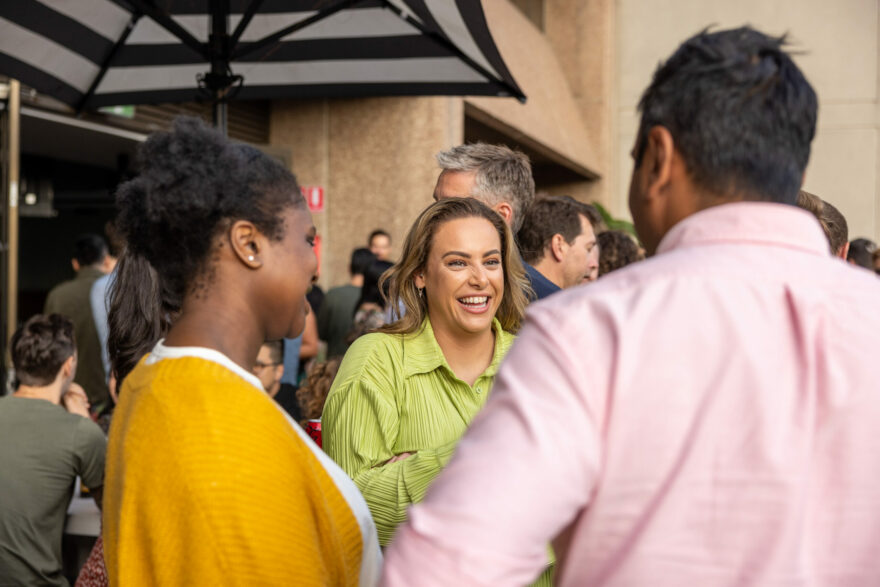 Here at Harrison.ai, we strongly advocate employee wellbeing – to the point that we walk the talk and make sure our people feel supported at work and beyond.  
We recently launched our very own wellbeing program which was created in consultation with team members and leadership to shape the best program possible and was meeting the wellbeing needs of all our folk. Read on as we bring you insights into this program and internal perspectives on wellbeing and what it means for our team. 
The importance of wellbeing at work and in life 
Wellbeing is no longer defined as just physical health. Nicola Reeves, from our People and Culture team, explains, "Life can be pretty tough sometimes and there's a lot of expectation- you have to be a good partner, family member, and employee and so on. At the same time, keep well mentally and physically. There are so many components to life. It's important to work for an organisation that supports wellbeing throughout the different stages of life. All at the same time, we must acknowledge that wellbeing is different for everyone."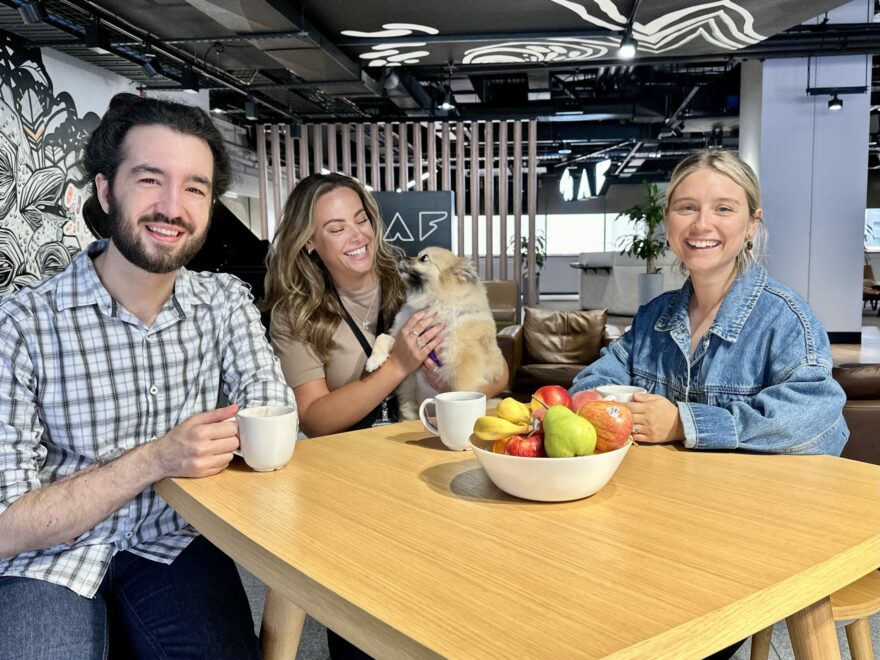 It's common knowledge that a healthy and happy workforce is the foundation of a thriving organisation. But when you are feeling down it can become hard to function.  
James, who recently joined Harrison as a senior software engineers, says, "You can lose the ability to do everyday things. I ignored the signs of burn out for too long and ended up developing a chronic pain disorder that lasted quite a few years. I neglected my mental health because it wasn't impacting my work, and just kept smiling and working through it. I figured I was immune to burn out; I didn't realise it was possible to burn out physically instead. We don't realise how deeply these things are connected. It's easy to trick yourself into thinking you're fine, but if you don't take care, things can go downhill very quickly,"
To sum up, in the wise words of our people and culture coordinator, Sophie Foster, "It's difficult to put life on pause  when you log on to start work or head into the office.  So to work for a company that acknowledges this and creates a supportive and nurturing environment is so beneficial for overall wellbeing." 
Harrison's wellbeing initiative 
Once upon a time, wellbeing and work-life blend were not acknowledged in the workplace. "You were expected to deprioritise the likes of school drop-offs or doctors appointments or make up the time during lunch or after hours. But since COVID, we've seen a dramatic change.  
We now acknowledge that wellbeing is important and should be made a priority by employees and the organisation." Nicola says. 
"When I was growing up, wellbeing education was limited to physical health, like the food pyramid and BMI. Now there is more acknowledgment and research. We're talking about it more." James added.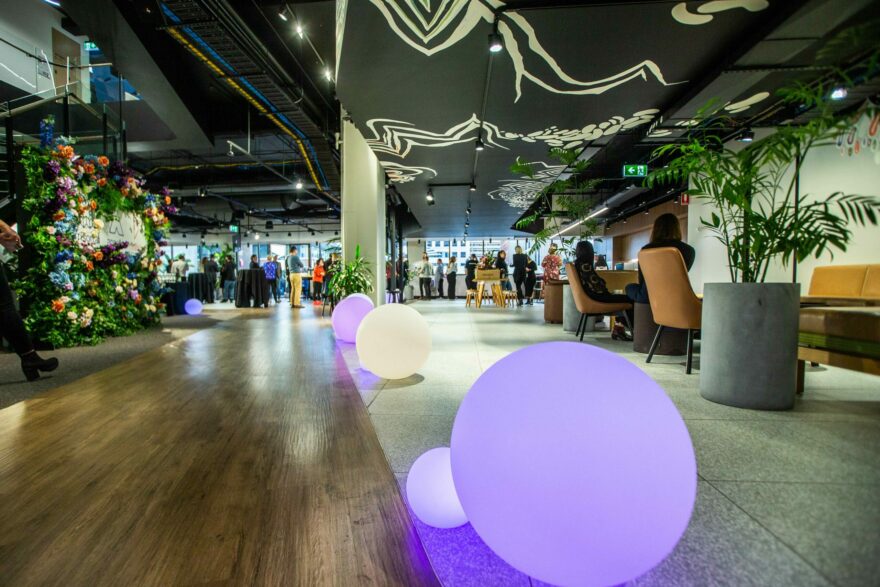 Moving with the times and taking the learnings from COVID, harrsion.ai has put in place the wellbeing initiative to provide employees with work-life balance, flexible working hours, and benefits. Providing employees with "trust and autonomy has been a game changer. The freedom and trust ignite a passion to work harder and go beyond." Nicola said when asked about the initiative.
How it all began 
In 2021 post-COVID, our newly formed P&C team kick-started the 'Wellbeing at Harrison program' initiative after considering employee feedback from the employee engagement survey & focus groups. We consulted with a group of people across the board to understand what they valued and considered important so we could design a program with a variety of perspectives in mind. This means that employees can 'cherry pick' initiatives from the program that are beneficial and well-suited to what wellbeing means to them specifically – rather than a one size fits all.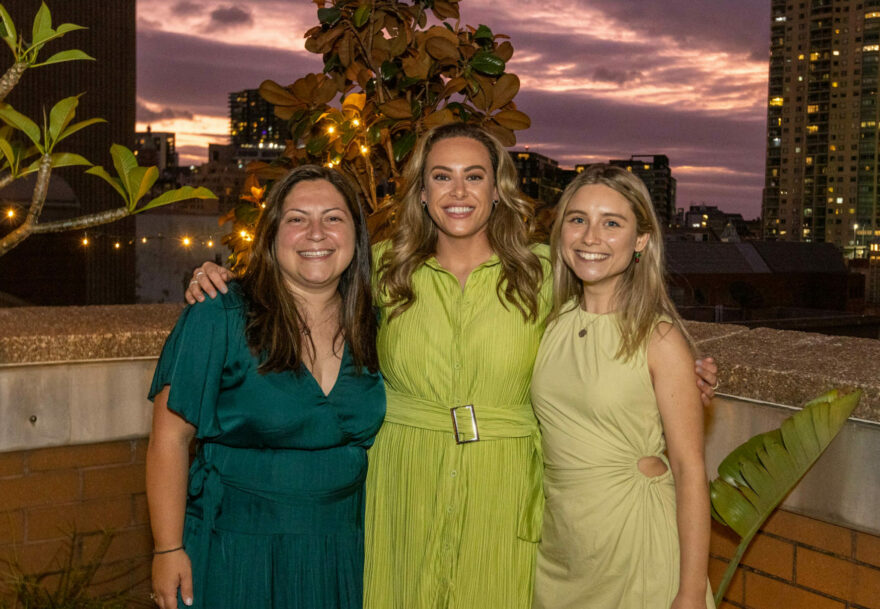 With more action plans up our sleeves, below are the initiatives we currently have in place after analysing feedback to date.  
The six pillars of wellbeing
We want to support the whole of you! That's why we have designed our well–being program with a holistic approach in mind so that we can tailor it to your needs. 
Our six pillars include: 
Physical wellbeing
Supporting the whole of you means placing importance and awareness on physical health as well as mental health. From monthly health seminars and flu shot reimbursements to yearly skin checks, we offer it all so our team at Harrison can stay in ship-shape.
Financial wellbeing


Money's not everything, but it is an important thing. That's why our remuneration approach ensures we pay you fairly and competitively. We don't just stop here. We understand that financial wellbeing is more than just a number in your bank. Hence why we offer financial wellbeing webinars, support initiatives and have a yearly increasing working-from-home allowance to ensure our employees are comfortable wherever they work from.

Wellbeing Leave


Wellbeing leave is available to take when 'life happens' – we encourage team members to take preventative wellbeing leave before a big project or ensure that they have wellbeing leave booked in at the end of a busy period. People can also take wellbeing leave for mental health support, as well as for menstruation and menstrual leave.

Mental wellbeing


With all the thinking and work our brain does, it deserves all the support we can give it to remain happy and healthy. This is why we have mental health first aid accredited officers across all teams to support team members at work. We also offer tools such as our wellbeing platform Uprise – where team members can access coaching and therapy sessions. The platform is available to family members of Harrison employees. The support doesn't end there. Through monthly meditation sessions run by our health partner Kinex Health and mental health resources, employees are able to look after and support their mental health at work and beyond.

Social wellbeing


We all love to have some fun! And there's no better way to bring the team together than through annual talent shows, team events, team-building activities, and workshops.

Giving back


It's good to give back. This is why we encourage all employees to tak

e

two paid days each financial year to volunteer at their favourite charity. As a company, we get involved in corporate engagement activities, including various fundraising and

awareness initiatives like STEPtember and R U OK Day.
Along with all the above, we also launched our gender-neutral & carer-neutral – Becoming a Parent Program. The policy recognises that parenthood takes many forms and comes with many challenges. Covering five key areas, we aim to play a small part during a momentous life event, to be there for our people – and their little people – when it matters most.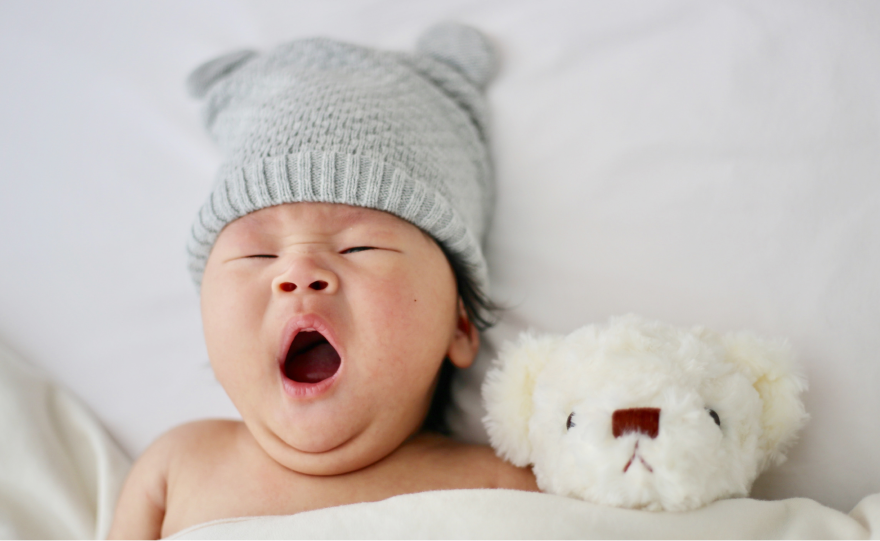 How it's going 
The wellbeing program is continually growing, changing and adapting to the feedback and wellbeing needs and interests of our people to make sure that it is always relevant and meaningful. The way that we do things is as important to us as the things that we do. While we move at pace, we pause at key moments to reflect. And once we get to the finish line of a sprint, we look back on how we performed, how we addressed issues, and how we can do better going forward.  
Nicola says, "We take it so seriously that when we go through our goal-setting process, called 'Grow with Harrison', we ask employees to set performance, development, and wellbeing goals. We want to ensure our people's wellbeing is prioritised and that we as an organisation are supporting and enabling them to reach these goals." 
From an employee wellbeing perspective, James says, "I'm glad that Harrison looks at these things from a preventative perspective. They genuinely care about supporting their people."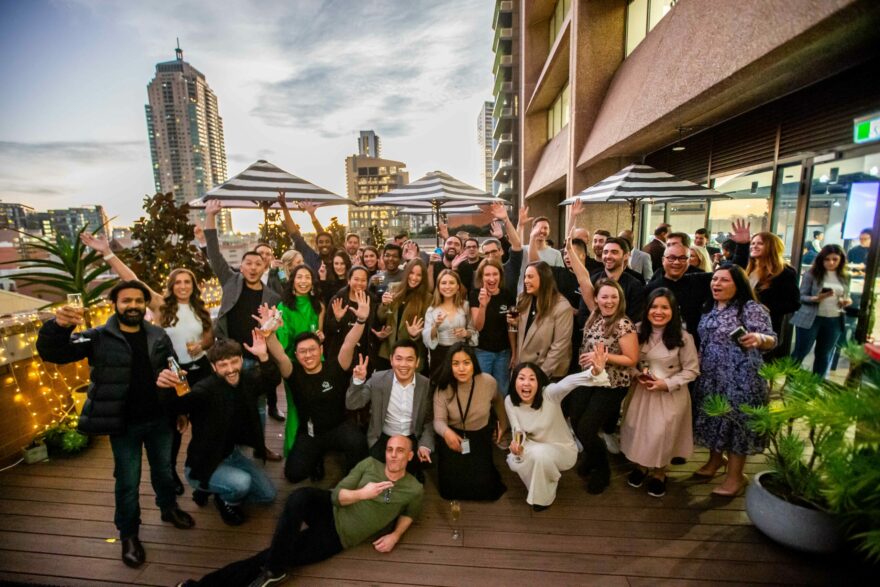 Join our supportive team today  
At Harrison, we're always striving to create an environment and culture where everybody feels a sense of belonging. A place where people feel nurtured, supported, challenged, and inspired. To this end, we've carefully curated an industry-leading package of team benefits in line with a modern approach to development, flexibility, and wellbeing. 
To join our supportive team and step into a career that puts you first, explore our latest opportunities.